Welcome College 10 Families
Welcome College 10 families!
Congratulations and welcome to College Ten!  We think your student made the best choice in deciding to come to UC Santa Cruz, College Ten and we hope that their transition and time here is transformative. 
We know that
 parents, guardians, family members, and other loved ones want to stay connected to your student. Check here for information, FAQs and events for families
Please enjoy this welcome video from Provost Flora Lu and Senior Director for College Student Life, Sarah Woodside Bury.
---
Events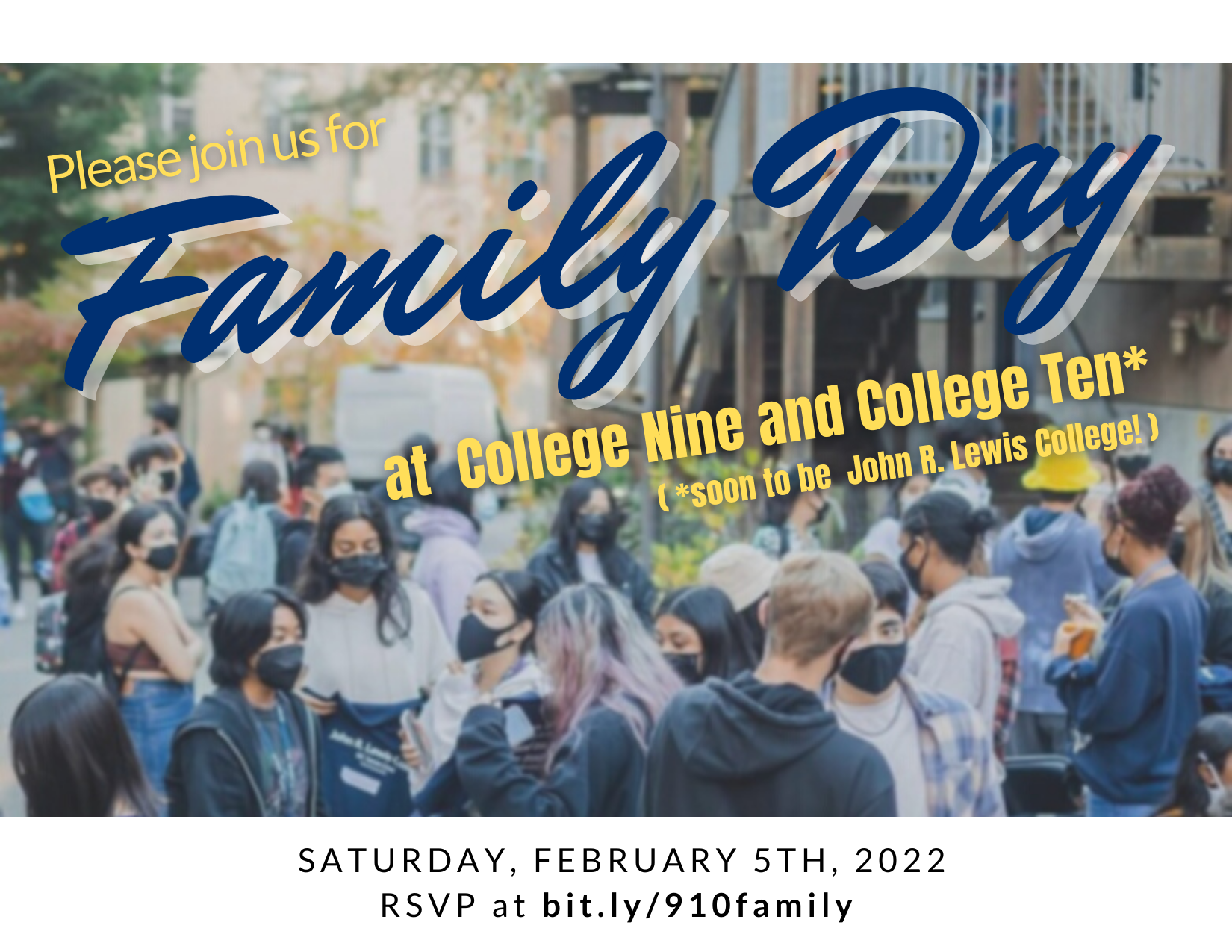 Please check back soon for details about this year's Family Day, which will be held in-person and online on
---
View the recording of our Fall 2021 Family Welcome zoom Q&A sessions
(and list of resources mentioned below) 
Housing:
Academics:
Activities & Community Building Opportunities:
COVID-19 Protocols & Resources
Financial Aid & Support
Transportation & Parking Services
---
Email Contacts:
---
Resources 
This section contains resources for the family members/support people of our College Nine and College Ten students. 
Please click the links to learn more!